When the disciples are tasked with feeding five thousand men across from the Sea of Galilee, they are understandably dumbfounded: How can they feed so large a crowd with no food of their own, not much money, and five barley loaves and two fish? Yet, they do not bat an eye when Jesus tells them to prepare the crowd for a meal. Instead of relying on their own intuition and arguing with Jesus about the absurdity of feeding over five thousand people with such a small amount of food, they simply do what He says, knowing that He will provide for His people.
The disciples understand our Gospel acclamation, that "one does not live on bread alone, but on every word that comes forth from the mouth of God" (Matt. 4:4). They have no idea how to approach the situation, but they have learned to trust in Jesus' direction, even for matters of physical survival. His direction is better than anything they could come up with, even if it seems absurd at the time.
This outlook complements that of the psalmist, whose sole aim is to dwell in the house of the Lord rather than in other, more familiar places. And in our First Reading, we see Gamaliel saying something similar: "If [the gospel message] comes from God, you will not be able to destroy them; you may even find yourselves fighting against God" (Acts 5:39). He does not want to resist something that might come from God, even if he does not understand it.
Gamaliel, the psalmist, and the disciples see the point of remaining fixed on God, trusting in His direction even when it is difficult. They know that if God ordains something, guiding it with His hand, it cannot fail. If He gives direction, it will not be followed in vain. To dwell in His house is better than all else.
This is a profound trust that we need to adopt in our own lives. There is a subtle self-reliance that creeps in when we spend too much time seeking security by our own efforts alone. We plan far ahead, without consulting God concerning what He wants for our lives and for our loved ones. Inevitably, our best laid plans fail, and we make new ones, which fare no better. If we are not used to consulting God and trusting that He truly has things under control, we rely on worldly methods to maintain security, prestige, and wealth, so that we can have everything necessary for a good and peaceful life. Seeking easy steps to success, we look to social media and popular wisdom to solve our problems. If these solutions are divorced from spirituality, they never bring us the peace and security we seek.
Ultimately, we need to trust in what God has already told us through readings such as these. Even and especially when things look confusing and hopeless, God is in control. We must listen to Him and seek His will in these moments through prayer, Scripture, the sacraments, and spiritual direction, trusting in what He tells us, even if we cannot understand the reasons for it. We cannot expect to fully understand the ways of God, but that does not mean that they are inferior to the ways we can come up with on our own. Dwelling in His house is the goal, and His direction and protection are best for us in all situations.
---
Cuando los discípulos tienen la tarea de alimentar a cinco mil hombres al otro lado del Mar de Galilea, se quedan estupefactos: ¿Cómo pueden alimentar a una multitud tan grande sin comida propia, sin mucho dinero, cinco panes de cebada y dos peces? Sin embargo, no se inmutan cuando Jesús les dice que preparen a la multitud para una comida. En lugar de confiar en su propia intuición y discutir con Jesús acerca de lo absurdo de alimentar a más de cinco mil personas con una cantidad tan pequeña de comida, simplemente hacen lo que les manda, sabiendo que proveerá para Su pueblo.
Los discípulos entienden nuestra aclamación evangélica, que "No sólo de pan vive el hombre, sino también de toda palabra que sale de la boca de Dios." (Mt 4,4). No tienen idea de cómo abordar la situación, pero han aprendido a confiar en la dirección de Jesús, incluso en cuestiones de supervivencia física. Su orientación es mejor que cualquier cosa que se les haya ocurrido, incluso si parece absurdo en ese momento.
Esta perspectiva complementa la del salmista, cuyo único objetivo es morar en la casa del Señor y no en otros lugares más familiares. Y en nuestra Primera Lectura, vemos a Gamaliel diciendo algo similar: "si lo que se proponen y están haciendo es de origen humano, se acabará por sí mismo. Pero si es cosa de Dios, no podrán ustedes deshacerlo. No se expongan a luchar contra Dios" (Hechos 5:39). No quiere resistirse a algo que podría venir de Dios, aunque no lo entienda.
Gamaliel, el salmista y los discípulos ven el punto de mantenerse fijos en Dios, confiando en Su orientación incluso cuando sea difícil. Saben que si Dios ordena algo, guiándolo con Su mano, no puede fallar. Si orienta a alguien, sus indicaciones no serán seguidas en vano. Morar en Su casa es mejor que cualquier otra cosa.
Esta es una confianza profunda que necesitamos adoptar en nuestras propias vidas. Hay una autosuficiencia sutil que se cuela cuando pasamos demasiado tiempo buscando seguridad solo con nuestros propios esfuerzos. Planeamos con mucha anticipación, sin consultar a Dios sobre lo que quiere para nuestra vida y la de nuestros seres queridos. Inevitablemente, nuestros planes fallan y creamos otros nuevos, y no nos va mejor. Si no estamos acostumbrados a consultar a Dios y confiar en que realmente tiene las cosas bajo su control, nos apoyamos en métodos mundanos para mantener la seguridad, el prestigio y la riqueza, para que podamos tener todo lo necesario para una vida buena y pacífica. Buscando pasos fáciles hacia el éxito, recurrimos a las redes sociales y la sabiduría popular para resolver nuestros problemas. Si estas soluciones están separadas de la espiritualidad, nunca nos traerán la paz y la seguridad que buscamos.
En última instancia, debemos confiar en lo que Dios ya nos ha dicho a través de las escrituras, como las lecturas de hoy. Incluso y especialmente cuando las cosas parecen confusas y sin esperanza, Dios tiene todo bajo control. Debemos escucharlo y buscar su voluntad en estos momentos a través de la oración, la Escritura, los sacramentos y la dirección espiritual, confiando en lo que nos dice, aunque no podamos entender las razones. No podemos esperar comprender completamente los caminos de Dios, pero eso no significa que sean inferiores a los caminos que podemos encontrar por nuestra cuenta. Morar en Su casa es la meta, y Su orientación y su protección son lo mejor para nosotros en todas las situaciones.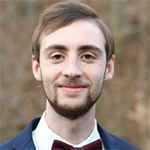 David Dashiell is a freelance author and editor in Nashville, Tennessee. He has a master's degree in theology from Franciscan University, and is the editor of the anthology Ever Ancient, Ever New: Why Younger Generations Are Embracing Traditional Catholicism.
Feature Image Credit: Alessandro Vicentin, cathopic.com/photo/9026-rezando