Mass Schedule
English
Saturday Vigil: 4:30pm
Sunday: 7:00am, 9:00am, 12:00pm & 6:00pm
Spanish
Saturday Vigil: 6:00pm
Sunday: 10:30am, 1:30pm & 7:30pm
Daily Mass
Mon-Fri: 6:30am & 8:30am
Saturday: 8:30am
Welcome
Welcome to the website of St. Juliana Catholic Church. Our parish preaches, celebrates, and lives the Catholic faith in the South end of West Palm Beach. Whether you are a full-time resident, a part-time winter resident, or a tourist visiting our area, enjoy your time visiting our church.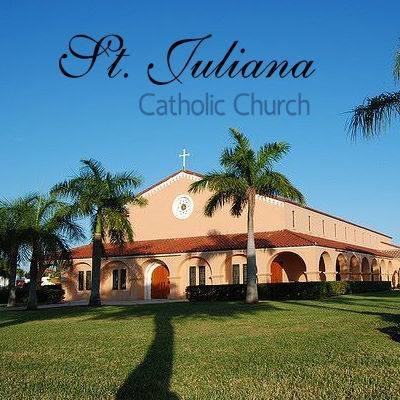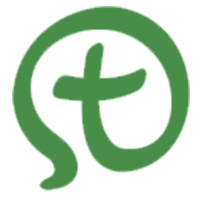 myParish App
Our Mission
The Mission of St. Juliana Parish is to grow spiritually, evangelize and serve, united as one family of faith, welcoming and including each person with love.
Priest Message
Liturgy Corner—Página Liturgica

-

FIRST SUNDAY OF LENT: We have started this Lenten journey on Ash Wednesday with a yearning from God asking us to "Rend our heart". This expression echoed in our hearing today as an imminent need for the entire humanity in its search for response to the tragic and damaging reality of sins. This season of Lent is the time when all of us have been invited to recall the promise of redemption offered to humankind in the person of Jesus Christ. Lent is a time to create something new within ourselves and around us. This newness within and around us requires a profound and personal change of our heart and turn away from our sins. The entire first week of Lent is remarkably destined to help us to set up the tone for a spiritual experience as we are facing our own battle with all the temptations that surround us. This season of Lent is a time for combat. This is a new beginning for each and every one of us where we have been called to nurture these three elements: Prayer, Fasting and Almsgiving. One thing that really strikes us in today's Gospel is Luke placed Jesus' 40 days temptation and solitude in the wilderness of the desert right after His baptism. Temptation and baptism are two very important events that carry out the whole idea of Jesus' proximity and solidarity with humankind. He is not distant from us.  He has made a real choice to rescue the entire… … Continue reading

"Liturgy Corner—Página Liturgica"
Guided by the Holy Spirit present your prayer request and/or intentions to God as Jesus said: "And I tell you, ask and you will receive; seek and you will find; knock and the door will be opened to you. For everyone who asks, receives; and the one who seeks, finds; and the one who knocks, the door will be opened". Luke 11, 9-1