Mass Schedule
English
Saturday Vigil: 4:30pm
Sunday: 7:00am, 9:00am, 12:00pm & 6:00pm
Spanish
Saturday Vigil: 6:00pm
Sunday: 10:30am, 1:30pm & 7:30pm
Daily Mass
Mon-Fri: 6:30am & 8:30am
Saturday: 8:30am
Welcome
Welcome to the website of St. Juliana Catholic Church. Our parish preaches, celebrates, and lives the Catholic faith in the South end of West Palm Beach. Whether you are a full-time resident, a part-time winter resident, or a tourist visiting our area, enjoy your time visiting our church.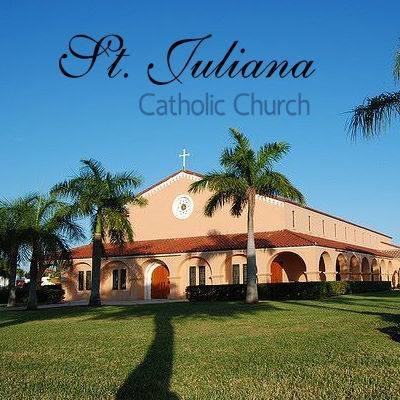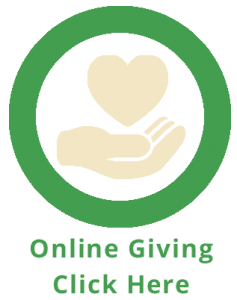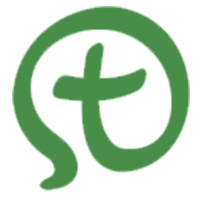 myParish App
Our Mission
The Mission of St. Juliana Parish is to grow spiritually, evangelize and serve, united as one family of faith, welcoming and including each person with love.
Priest Message
Liturgy Corner—Página Liturgica

-

Our second reading, this week, comes from Paul's Letter to Philemon, one of the shortest books in the Bible. By word count (according to their original languages) Philemon is the third shortest book in the entire Bible, (behind John's third letter in the New Testament and behind Obadiah in the Old Testament). Sometimes when we pick up the Bible we might be a bit overwhelmed by its weight … and its length. Maybe we've read some of the Bible here and there, but who has time to read the whole thing?! Well, St. Ambrose says, "Ignorance of scripture is ignorance of Christ." Therefore, it might follow that to know scripture is to know Christ. We cannot know scripture if we don't read it! When we look at the Bible, we're not looking at just one book, but many books. The Bible is really a collection of books … a compilation. If we think that we're going to read the whole Bible "cover-to-cover" we can become quickly disappointed in our effort. If we manage, at least, to get through the first couple of books … Genesis and Exodus … we come to Leviticus which is largely given over to Jewish laws and sacrificial rites: sin offerings, for priests, for community, for private persons, for royalty; cereal offerings; guilt offerings; peace offerings; dietary and cleansing rituals. It goes on and on. Make no mistake — there's lots of good stuff in there — but its not exactly inspirational stuff for most of… … Continue reading

"Liturgy Corner—Página Liturgica"
Guided by the Holy Spirit present your prayer request and/or intentions to God as Jesus said: "And I tell you, ask and you will receive; seek and you will find; knock and the door will be opened to you. For everyone who asks, receives; and the one who seeks, finds; and the one who knocks, the door will be opened". Luke 11, 9-1