Mass Schedule
English
Saturday Vigil: 4:30pm
Sunday: 7:00am, 9:00am, 12:00pm & 6:00pm
Spanish
Saturday Vigil: 6:00pm
Sunday: 10:30am, 1:30pm & 7:30pm
Daily Mass
Mon-Fri: 6:30am & 8:30am
Saturday: 8:30am
Welcome
Welcome to the website of St. Juliana Catholic Church. Our parish preaches, celebrates, and lives the Catholic faith in the South end of West Palm Beach. Whether you are a full-time resident, a part-time winter resident, or a tourist visiting our area, enjoy your time visiting our church.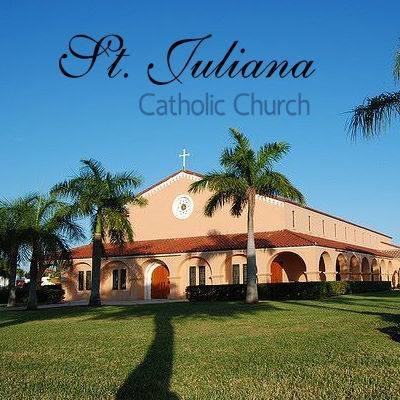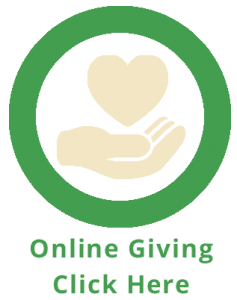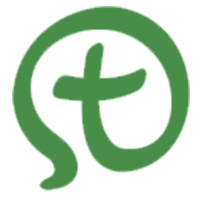 myParish App
Our Mission
The Mission of St. Juliana Parish is to grow spiritually, evangelize and serve, united as one family of faith, welcoming and including each person with love.
Priest Message
Liturgy Corner—Página Liturgica

-

Today's first reading is from the book of the prophet Amos. He is well known as the prophet of social justice. He is the first of the group called the classical prophet which message was carried during a time of great material prosperity for Israel and also a period of social corruption. It is always true where there is material prosperity there is also the temptation of corruption. Because of the surge of that corruption Israel fate will be destruction according Amos' message. The words we heard today are kind echoed the idea of God will not forget a thing of what they have done, especially to the poor, the needy and the land. This message from the prophet Amos with his harsh words was directed to all those who were in power and who were using their power to oppress the people of the land. As we can see in the chapter eight, the prophet in a few words condemned those false and scrupulous religious leaders though practicing piously the precept of the religion but at the same time practicing injustice against their brothers and sisters. In the second reading from the letter of Saint Paul to Timothy, Paul as a true teacher and fellow brother stressed, in the second chapter of is letter, upon God's desire to save every human being. He clearly mentioned that every human being should be included in the prayer intentions of the community. He is saying technically everyone which reflects the theological vision… … Continue reading

"Liturgy Corner—Página Liturgica"
Guided by the Holy Spirit present your prayer request and/or intentions to God as Jesus said: "And I tell you, ask and you will receive; seek and you will find; knock and the door will be opened to you. For everyone who asks, receives; and the one who seeks, finds; and the one who knocks, the door will be opened". Luke 11, 9-1